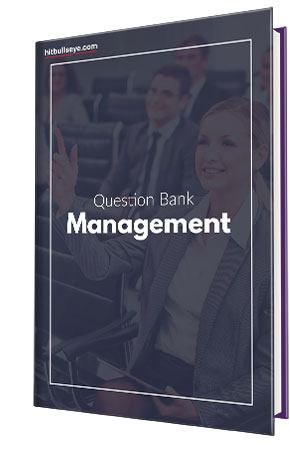 About eBook
During a placement interview, you can be asked any question related to principles of management. So it's of vital importance that you are prepared and brushed up on some important questions and topics that are most likely to be talked about in an interview.
This eBook is an in-depth guide to most commonly asked management questions. Start your preparation with this eBook and shine during your placement interview.
This eBook contains:
Top marketing and operations questions
Top HR and management questions
Top corporate finance questions
Top banking and finance questions
Frequently Asked Questions
How do I access my eBooks?
You can download the eBooks after clicking on 'Buy Now' on the eBook page. Once you purchase the eBook by making the payment through the payment gateway, you can access the eBook by clicking on the 'Download' button. The eBook will be downloaded in a PDF format.
Can I view my eBooks on other devices?
Yes! eBooks are compatible with all laptops, mobile phones and tablets. However, they are NOT accessible on Kindle given they will be in a PDF format. But you can always convert it into the Kindle format and view it.
Can I print my eBooks?
Yes, you can print your eBooks but only for personal use. Distributing the eBook for commercial activities will be a breach of copyright and may entail legal action from our end.